Our Directors & Officers Coverage
Thank you for choosing Redwoods for your Directors & Officers (D&O) and Employment Practices Liability Insurance (EPLI) coverage. Below are some important details on how our coverage works as well as who your main point of contact will be to provide insight and guidance on HR and employment issues.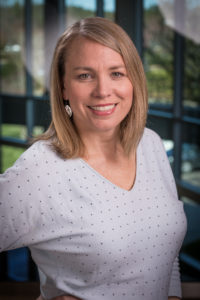 Your Directors' & Officers Point of Contact
Paige Bagwell
Chief Operating Officer
Phone Number: 1-800-463-8546 x69728
Email: [email protected]
Favorite Charity: The Salvation Army
Favorite Youth Programming Area: Athletics
Disappearing Retention: How it Works
As you know, our D&O product was designed to help encourage people-centered practices, where employees feel valued and incidents are less likely to occur. One way we do that is through our "Disappearing Retention" feature which could save your organization up to $10,000. Here's how it works:
Report all incidents to us before taking action
Follow our guidance
Redwoods will waive your retention fees in the case of a claim. That means we pay any costs associated with the claim from dollar 1.